Brace yourself… It is 2021. A year for growth!
So, we have now entered the New Year with some trepidation; Brexit is done and Covid still dominates the news. These are unprecedented, uncertain and worrying times with many issues confronting us which we cannot control.

So what can you do as the leader of your business? More importantly, what Mindset have you chosen, consciously or unconsciously, as you face the reality of Now!

Today I attended a Vistage group meeting where we all share our goals for the coming year, for our business, for our personal development and for our family.

One outstanding presentation was made by a friend, Max Bull, who runs the Islington Business Design Centre. Max is also Chairman of his industry body and has spent the last year lobbying for help for his sector. He started his talk by saying that through 2020 and now into 2021 that the uncertainty for his business was so extreme, all he could do was to keep his focus on CIA:

What can I Control?
What can I Influence?
What must I Accept or Adapt?

This thinking has galvanized him and his team to do some extraordinary things: piloting safe working practices and procedures for large public events with social distancing and becoming experts in managing and applying the law to their workspace during Covid. Sadly they cannot run conferences, at least not yet!

What they are doing is becoming one of the largest centres for people to receive the vaccination; planning a throughput of 4,000 people per day!

This positive mindset is so important, enabling us to realise that better times and opportunities are ahead of us and we must maintain optimism and be prepared.

This doesn't mean being mindlessly positive in the face of adversity. What it means is that we must have the vision to see beyond short-term difficulties, finding solutions to problems and working out what we can do right now to prepare for the good times to come.

Working and maintaining focus on what you can control is the secret to positive mental health. Worrying about things outside your control makes you feel disabled and ultimately stressed and anxious.

Realising what you can influence and doing something positive fills you with energy to drive forward and achieve new goals. Yes, we have to accept the difficulties of Covid and the impact that Brexit may be having in the short-term but where possible we must look to adapt and in some cases pivot our business to provide a different service.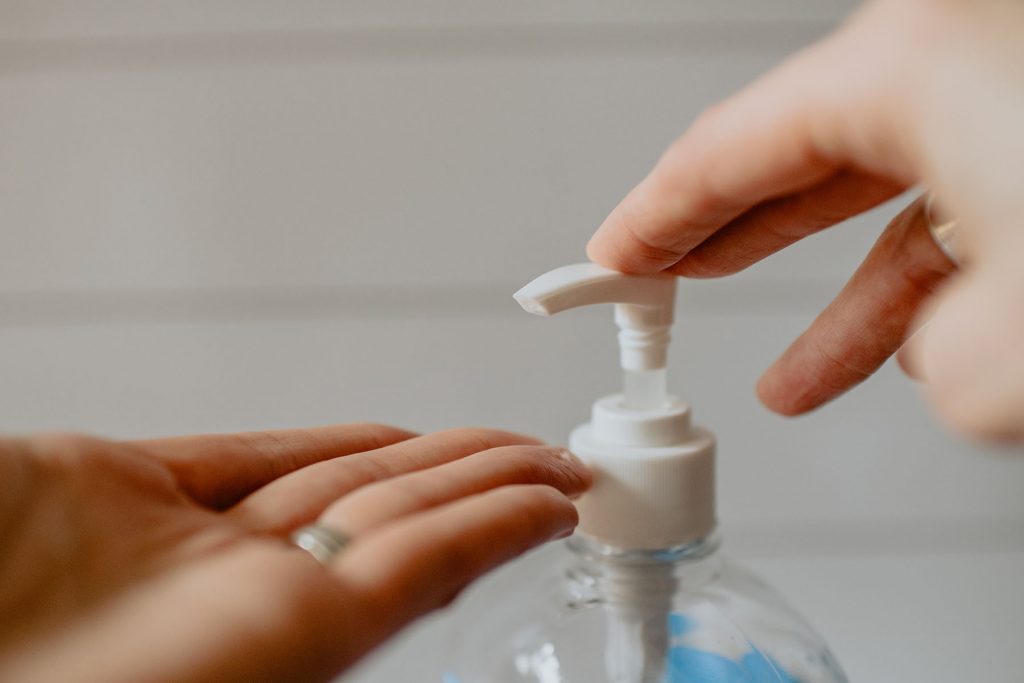 There are so many great examples of businesses that have pivoted last year to great benefit. Within my group of clients, Herrco Cosmetics have done stunningly well, initially seeing the opportunity to make hand sanitizer and providing it free to all in the local community and then to continue aggressively growing their business with existing and new clients globally, providing a world-class service.

Thetford Garden Centre has had to pivot and change. They developed click & collect services virtually overnight and started providing wonderful takeaway food from their restaurants as well as donating huge amounts of product to local charities and care homes which would otherwise have gone to waste.

Leaders of both these businesses, Derek Herrmann of Herrco and Lucy Nixon of Thetford, show genuine care and concern for their employees and for their wider local communities. Why does this make sense? Because these are the people we really need to rely on when times are tough. Thetford would have been flooded in the freak December rainstorms but when Lucy reached out to her community for help, people came in their dozens. Many were up all night pushing back the water with brooms and whatever they could find to help!

These are just a few examples. There are many more but what makes the difference is that the leadership of these great companies have the CIA mindset and determination to survive and succeed.

So as leader of your business how does your mindset stack up? Are you able to maintain optimism and take the necessary steps to prepare for the next surge in business?

In the third quarter of 2020 when lockdown was lifted, many businesses were caught out as demand kicked in so fast that they had insufficient stocks and their supply chain was unable to respond fast enough! Now that we are in lockdown again, what do you think will happen next time it is lifted?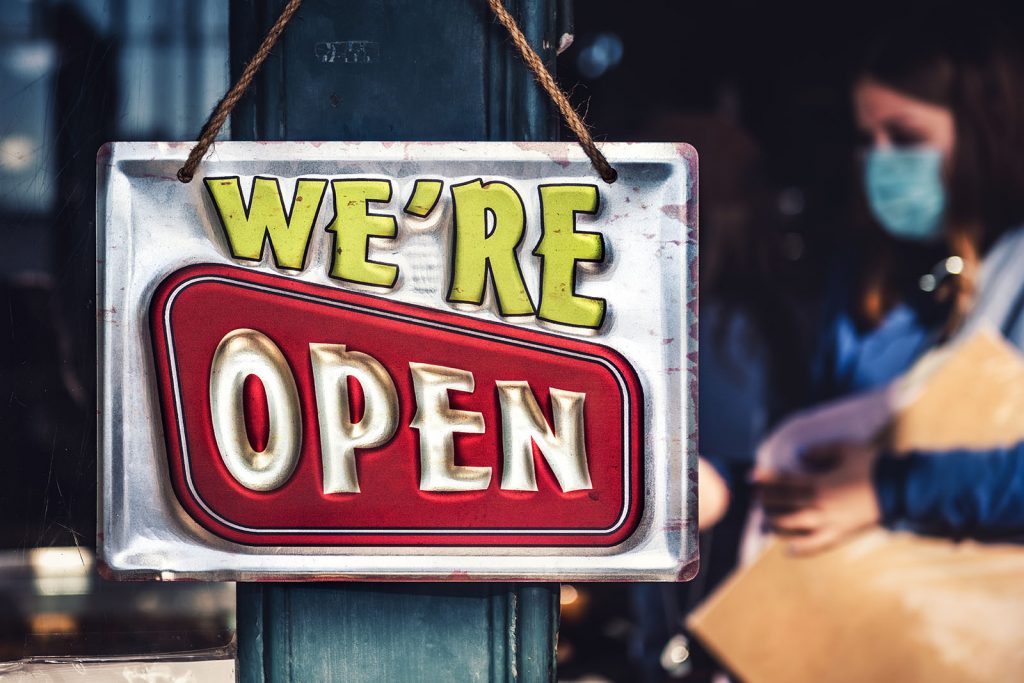 Roger Martin-Fagg is a behavioural economist who regularly provides updates on what is happening within the economy and the world of money. He observes that the recession that we have experienced is nothing like any that has gone before. The government has stepped in to provide funding for business with CBIL and BB loans. People who are unable to work are generally still earning money through the Furlough scheme, which means the money is still out there in the economy waiting to be spent.

As soon as the foot is removed from the hose pipe the pressure in the system will ensure the water flows freely. We are going to see a huge increase in demand across so many sectors of the economy. The Travel, Recreation and Hospitality sectors will take off like a rocket as will all services to business and retail.

We must expect this to be a year of two distinct periods: during lockdown and post lockdown and, with the benefit of the vaccines, this situation is not going to happen again! So the really big challenge is to get ready and be adequately stocked and prepared for the huge tidal wave of demand that will sweep through nearly all areas of the economy.

Are you ready? What do you need to start doing today in order to get yourself and your business ready?

There has never been a greater opportunity for working on ourselves and on our own personal development as leaders. During this pregnant pause we have time to reflect on our strengths and those areas that need attention.

This is not about making New Year's resolutions that will be forgotten by springtime. It is about taking the time to focus your mind and set your goals for this year – goals that will stretch your development, keep your family happy and healthy and also grow your business!

Set your mind to growth and all the challenges and positives that flow from this. What you set as expectations and what you work towards with a CIA mindset are most likely to happen. I believe this year is going to be a fantastic mix of challenge, overcoming adversity and experiencing huge relief and joy that the world is back in business.

So, now is the time to raise your game, adopt a growth mindset and prepare for the opportunities that are coming very soon.

If you would like some help in setting meaningful and powerful goals for you and your business please get in touch. I am offering initial free consultations to help others accelerate on their journey in leadership.